Canon's new 'EOS R' Full frame mirrorless
I attended the first of Canon's new 'Full Frame Tour' located in the stunning New Forest, Hampshire. Things went off to a bad start, as they gave everyone the wrong location on the tickets! However, after 40 mins of searching I finally made it. As I arrived, a Canon ambassador was coming to the end of his speech, it sounded very interesting and was a shame I missed most of it.
Soon after his speech, we were split up into groups and got some hands on time with the EOS R and other cameras, like the 5Dmk4 and 6Dmk2. There were a variety of Canon's best L series EF lenses along with 2 new EOS R mount lenses; the 50mm f/1.2 and the 24-105mm f/4 IS. We were able to test them in dimly lit conditions, as canon has claimed the EOS R can nail focus with the 50mm f/1.2 down an astonishing negative 6EV! Whilst we couldn't test this scientifically, it was clear that this combo could focus well (albeit a little slower) in dark scenarios.
Moving on, we all headed outside to shoot a model….who was underneath a wooden building. As it was dark, Canon provided a 2 flash system for us which also allowed us to shoot using high speed sync to balance out the bright background. I used the EOS R with the 50mm f/1.2 and high speed sync at 1/2000 - f1.2 - ISO100. The images look good SOOC but the lighting could have been better if I wasn't being rushed. After other people had spent some time with the model, I took her round the corner as there was some lovely light shining through the green leaves. I spent quite a while with her, trying out the eye auto focus and figuring out how to move the focus point quickly. Some of the time the AF nailed focus, however it did miss occasionally. The lens' sharpness is incredible and far superior to the old EF 50mm f/1.2! Focus speed was snappy and even though it is a focus by wire system, the manual focusing was easy and smooth with no sudden jumps. All of the shots with the model in natural light did not have any flash, ideally in these scenarios i would have added some flash to fill in the harsh shadows on her face.
I also used the 50mm for some nature type shots, shooting up to the sky through the leaves. The 10 bladed aperture provides some nice sunstars, but not the nicest i've seen.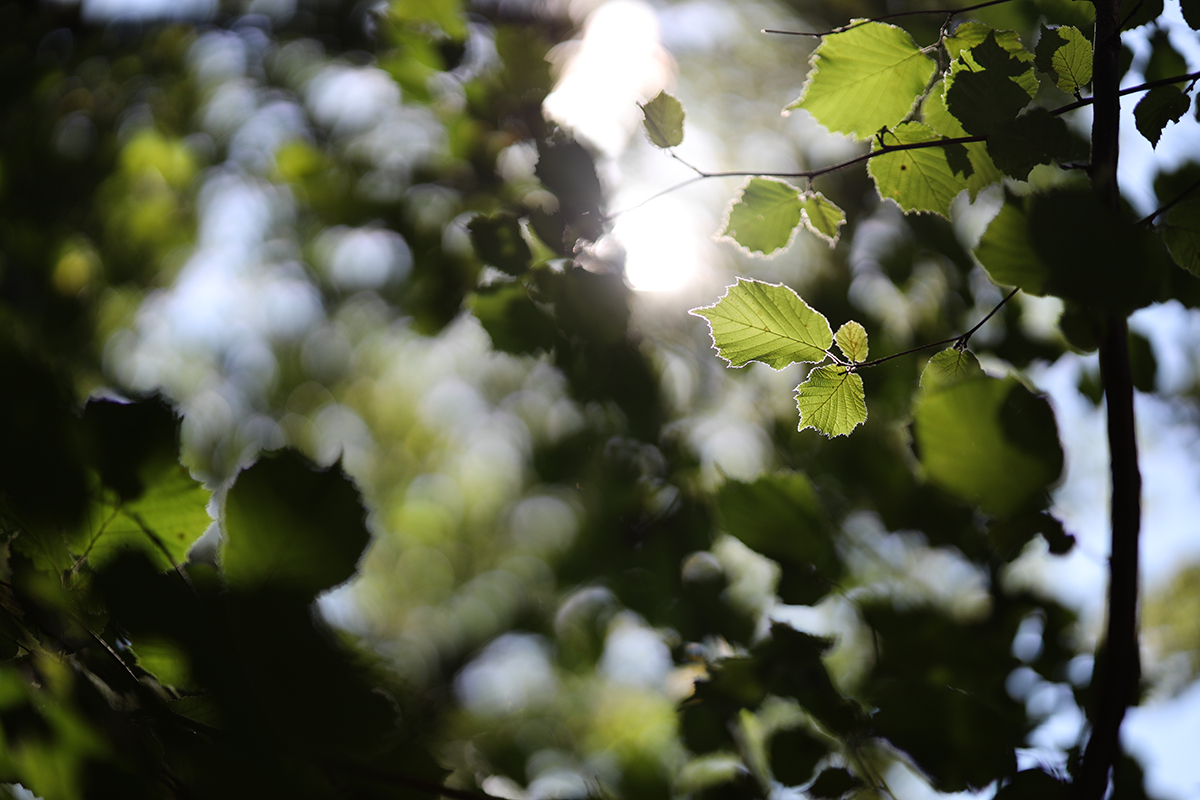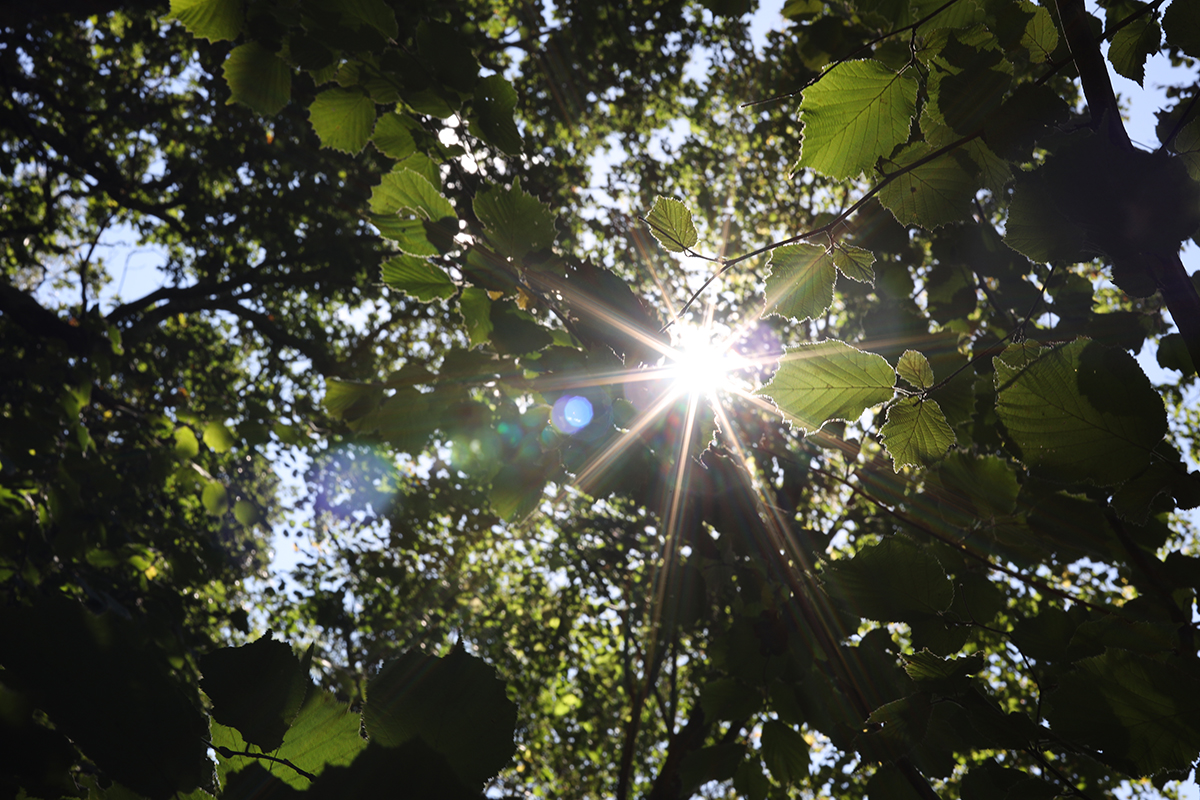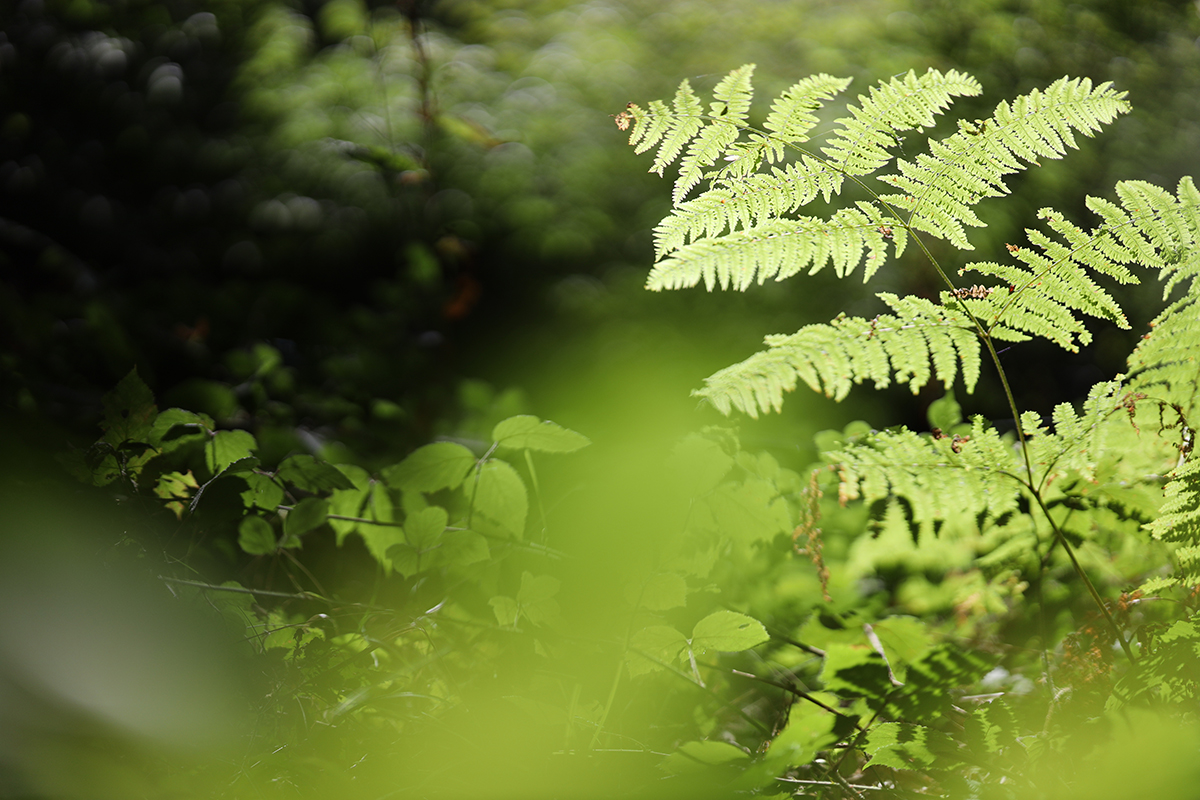 For our final section, we were brought back inside to shoot a frog and some fungi. For this I continued to use the 50mm, but also tried the new 24-105mm f/4 IS and the EF 90mm Tilt shift macro. All the shots below were taken at their widest aperture, except for the first image of the mushrooms, which was f/2.8.
So there we have it, Canon's step into the full frame mirrorless world. This is not aimed for the 'pro' photographer, but more 'advanced amateur' as Canon say this will sit somewhere between the 6D mkii and 5Dmk iv. I think for existing Canon users with plenty of EF/EFS lenses, this is a very good option. The EVF was a joy to use and coming from the Sony A7r3, i couldn't notice any differences whilst in use, which is good, as the Sony has an amazing EVF. I could't get to grips with the button layout, for example the newly designed touch bar is in the perfect position for the thumb to rest and i kept on changing settings without realising. I've heard that you can change the sensitivity of this touch bar, but would that really help to stop changing settings by accident? I've shot with back button focusing for years now and all the Canon DSLR's i've used had the AF-ON button in the perfect place, but this has the AF-ON in the not so perfect place. It is too far to the right, but i suppose if i were to keep using it i would eventually get used to it. The top LCD screen is very nice, looks a bit like the Fuji GFX screen. Personally, i would have like an actual mode dial instead of a button, perhaps where the on switch is. I don't understand why they didn't implement the on switch into the shutter, like Nikon and Sony.
This is a good camera, don't get me wrong, I think it will be popular amongst Canon fans, but considering how long they've had to develop this i wish they had come out with a body that could go head to head with Son'y A9 or A7r3, because to be very honest, Sony is leading the way by a big margin here. The Sony has got its buttons placed in the right places with plenty of custom buttons, this is something the Canon does not yet have. If you look at Sony's 1st full frame mirrorless, the A7, that was not perfect either, but then again that was about 5 years ago. I think Canon could do really well, but they seriously need to bring out something to shake the world up. The 50mm lens is incredible and i really want them to bring a body that matches that lens in its awesomeness.
All images shown above were taken by myself and are JPEG's straight from the camera with no re-touching. RAW support is not available yet but when it is, i'll be editing the RAW images of all these shots.